On November 16, "OFweek2022 China Intelligent Manufacturing Digital Innovation Summit and Vico Cup Industrial Automation and Digital Industry Annual Award Ceremony" was held in Sheraton Shenzhen Hotel. After months of intense selection, Luo Minzhou, Chairman of JIEJIANG Intelligent Manufacturing, won the OFweek 2022 China Intelligent Manufacturing Digital Transformation Pioneer of the Year Award.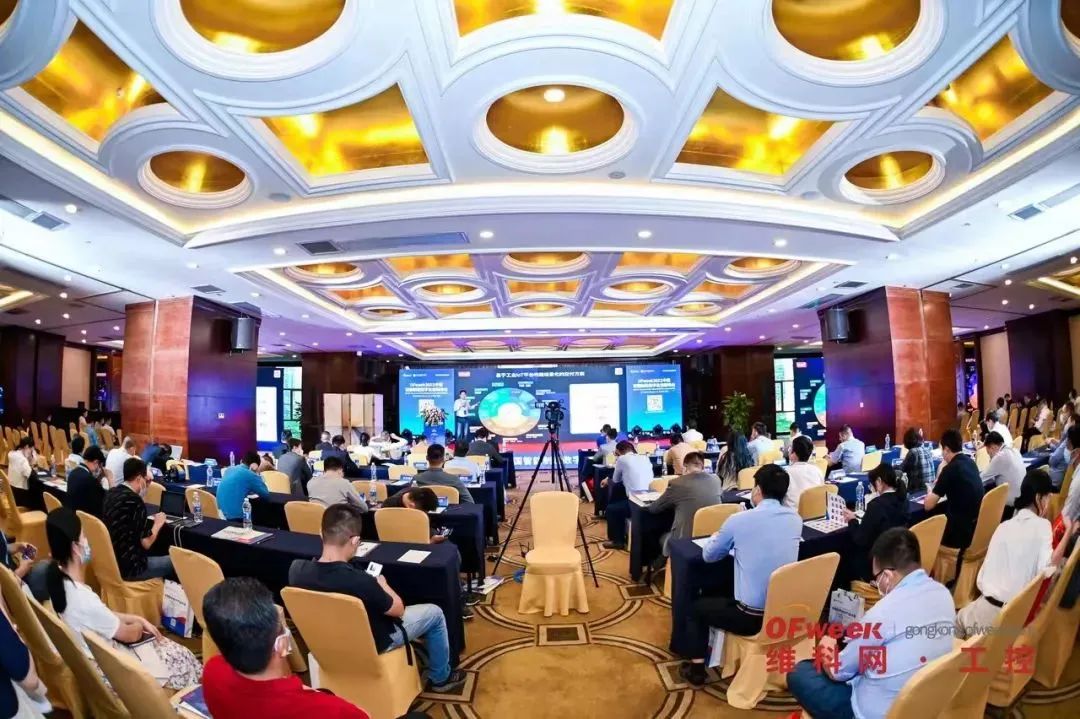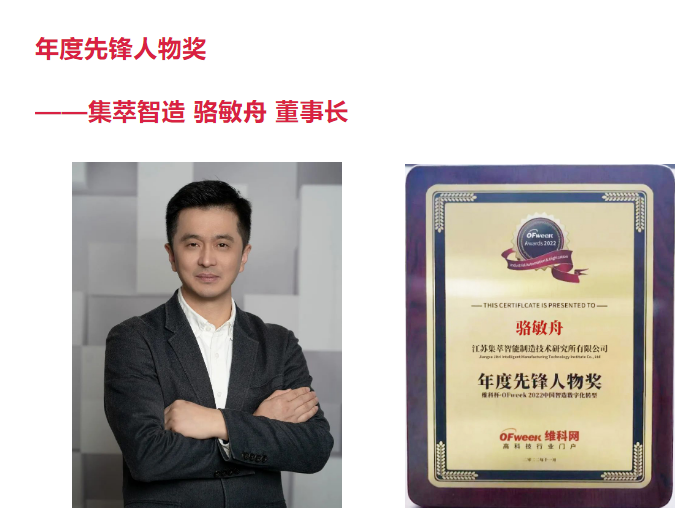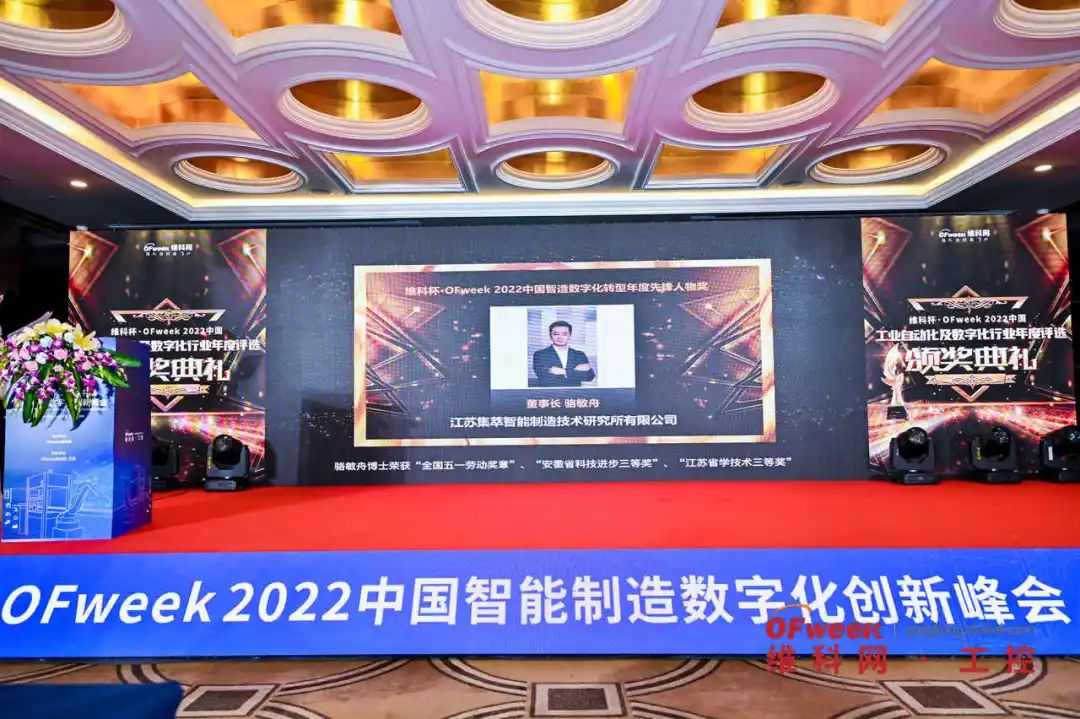 According to the introduction, this year's "Annual Selection of Industrial Automation and Digital Industry" was voted by OFweek, and was reviewed by an expert group composed of Cao Qixin, a professor of Shanghai Jiaotong University, Zhang Wenqiang, a professor of Fudan University, Liu Ning, a professor of the Institute of Robot Intelligence Technology of Jinan University, Yun Chao, a professor of the School of Mechanical Engineering and Automation of Beijing University of Aeronautics and Astronautics, and the organizing committee, A group of leading enterprises, innovative product technologies, leaders and innovation models that drive the automation and digital transformation of China's manufacturing industry were selected to set the industry benchmark and guide the industry's rapid and sustainable development.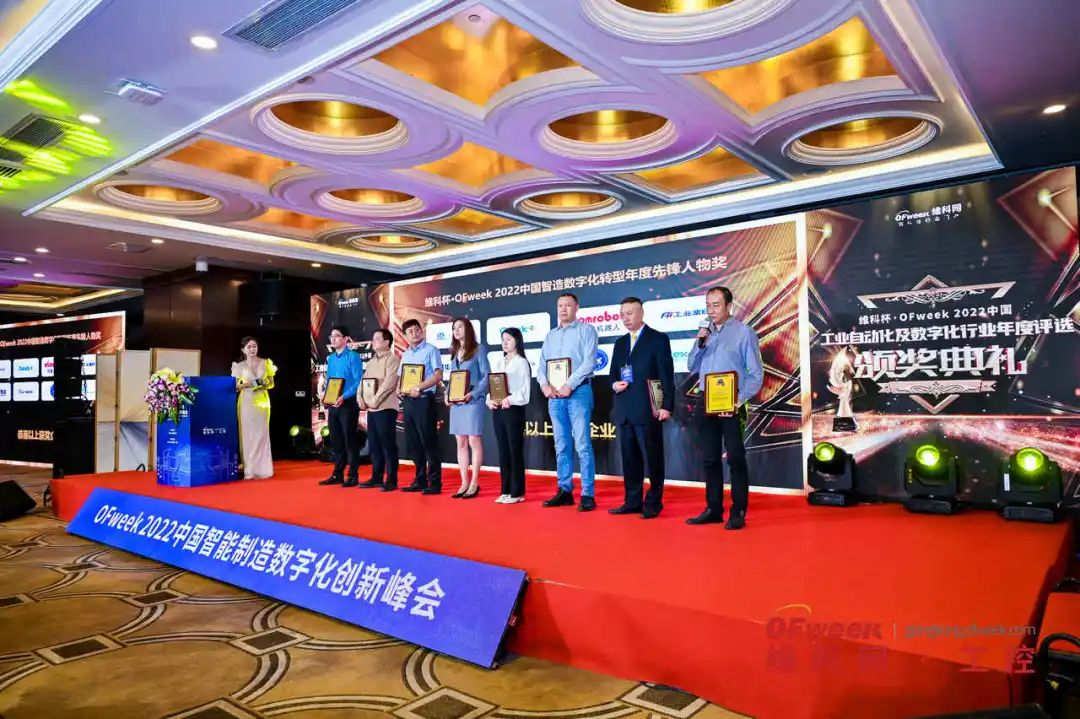 The OFweek Industrial Automation&Digitization Awards 2022, sponsored by China's high-tech industry portal OFweek, is a major brand event in China's industrial automation and digital industry, as well as a professional and influential selection in the high-tech industry.
In addition, promoting intelligent manufacturing and digital transformation is the only way for China's manufacturing industry to transform and upgrade, and robot intelligent manufacturing is an important part of it. In the future, Jicui Intelligent Manufacturing will promote the digital and intelligent transformation of industrial manufacturing through technological innovation, product optimization, implementation empowerment, industrial cooperation, etc.